LEARN MORE
Community Resource Specialists are available between 8 a.m. to 5 p.m. M-F at (408) 350-3200, option 1.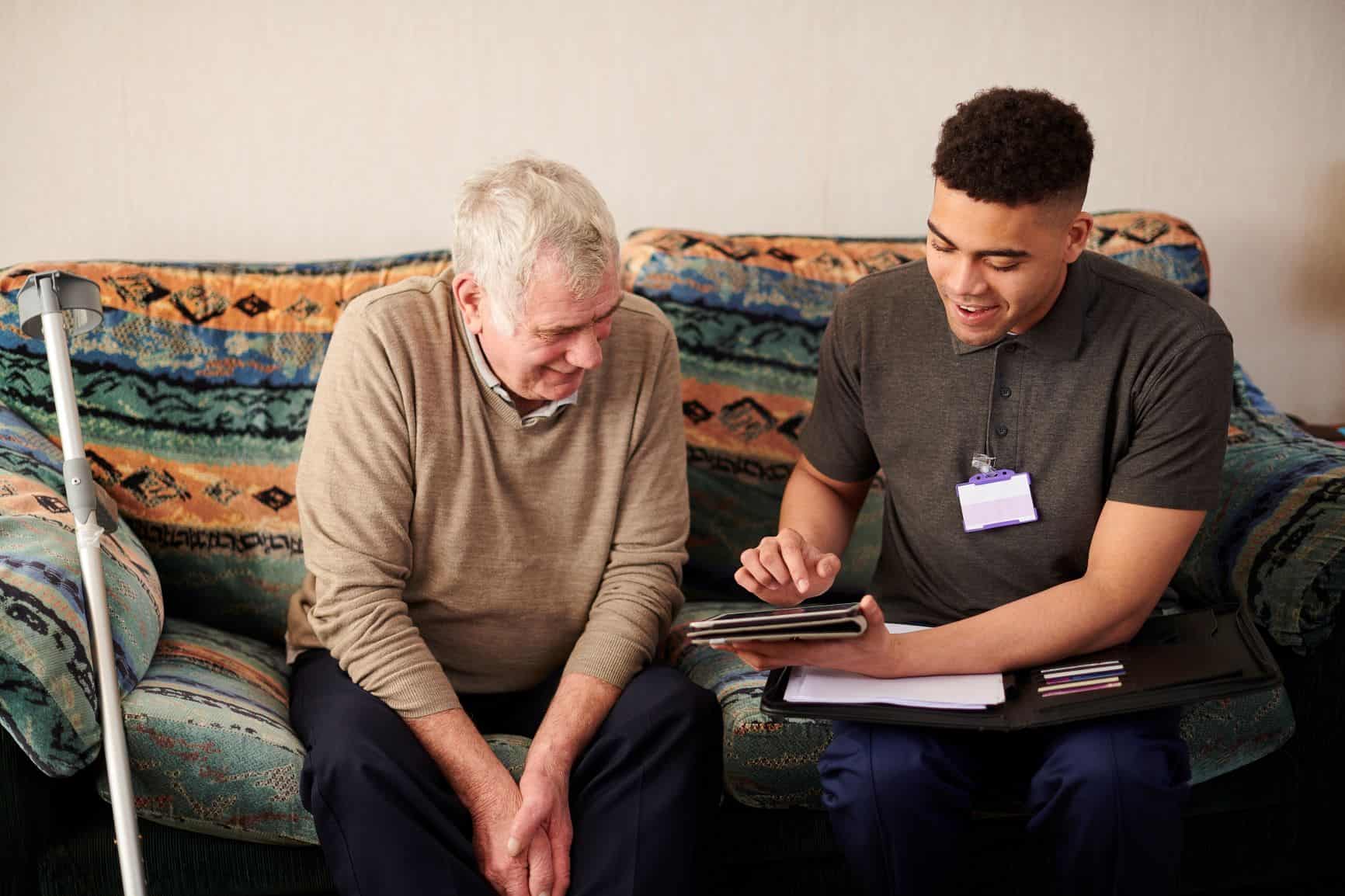 Below is a list of other digital inclusion programs. Please contact the organization directly to confirm availability and eligibility.
Avenidas – is providing technology training through Senior Planet @Avenidas for adults 60+ who are members of the Chinese and Vietnamese communities throughout Santa Clara County, in partnership with Asian American for Community Involvement (AACI).
Catholic Charities – is providing virtual and in-person training to eastside San Jose adult residents 60 years and older in the geographic region surrounding Eastside Neighborhood Center (ENC).
City of Milpitas – The Milpitas Senior Center is distributing 55 Chromebooks to lower-income older adults. Participants are given one-on-one in-person tutoring, followed by regular check-ins to provide additional help.
City of San Jose Parks and Rec (PRNS) – PRNS will offer its program to all senior/community centers in San José but will target adults 60+ located in ZIP codes 95116, 95122, 95111, 95112 who have been disproportionately impacted by COVID-19 and known to experience cultural, social, and geographic isolation.
PRNS will provide two remote programming options including Digital Literacy and Skill-building Classes.
Virtual Health and Wellness Classes.
PRNS, through its Older Adults Digital Engagement Project, is preparing to distribute up to 100 laptops or tablets to community centers in high-need areas to be loaned out to older adults and youth. A 5-6 week program in digital literacy and skill-building is a part of this effort. The PRNS Digital Inclusion Team also has an ongoing program to help low-income families enroll in affordable internet service.
There will also be scheduled monthly health and wellness meetings with program participants to measure individual needs and access.
Community Tech Network – In response to the COVID-19 pandemic, Community Tech Network created its Home Connect Program to address the needs of isolated seniors sheltering in place. Through this program, CTN is providing devices, internet, and virtual training to older adults in the San Francisco Bay Area and Austin, Texas.
Computer Classes for Adults at Almaden Community Center– We are dedicated to helping adults build their computer and smartphone skills.
Heart of the Valley Services for Seniors – We are a nonprofit, all-volunteer organization helping seniors 65 years or older in West Santa Clara Valley by offering services and programs which help them maintain their independence. Our services are door- through- door, for example we will not only come to your home and take you shopping, but we will help you carry the bags to your kitchen. Our services include escorted transportation, handyman work, light yard work, help with house projects, paperwork, shopping, errands, friendly visits, computer assistance, and more
San Jose ON – We connect people to new free Smartphones (always available) that include access to the Internet, and free to low-cost (refurbished and new) tablets, laptops, and desktop computers, cell phones (based on income and availability). Everyone can participate, but certain offers are provided based on income and residence location. We teach people how to use devices to connect to the Internet and how to protect their identity, find resources, learn, set up emails, get help, and be helpful.
We teach courses online: http://www.QuickStudyNow.com
San Jose Public Library –
Under SJ Access, the San Jose Public Library's (SJPL) hotspots initiative, SJPL has lent out over 800 mobile hotspots. SJPL estimates that 18% of the hotspots have been borrowed by residents aged 65+. A portable Wi-Fi (wifi) hotspot is a pocket-sized mobile device. It uses Wi-Fi to help you connect your devices to the internet without having to plug into anything. Examples of devices you could use with a Wi-Fi hotspot are Chromebooks, iPads and other tablets, laptops, and smartphones.
Sunnyvale Public Library – The Sunnyvale Public Library offers an "Internet on the Go Mobile Hotspot Kit" that includes an Alcatel Linkzone Mobile Hotspot and accessories. The kit can be checked out for three weeks and renewed three times if there are no holds placed on the item.
Televisit –  is a Palo Alto-based not-for-profit organization that connects older adults to each other through virtual interactive group activities and educational and entertainment programs.
Vietnamese Voluntary Foundation – We offer computer, citizenship, and ESL classes, and affordable internet plans. Our mission is to empower refugees and immigrants, low-income ethnic families to become productive participating citizens.
Not sure where to begin?
Call (669) 699-2245 or email us at tech@mysourcewise.com. We are available Monday through Friday, 8 a.m. to 5 p.m., excluding national holidays.