LEARN MORE
Community Resource Specialists are available between 8 a.m. to 5 p.m. M-F at (408) 350-3200, option 1.
Below is a list of other digital inclusion programs. Please contact the organization directly to confirm availability and eligibility.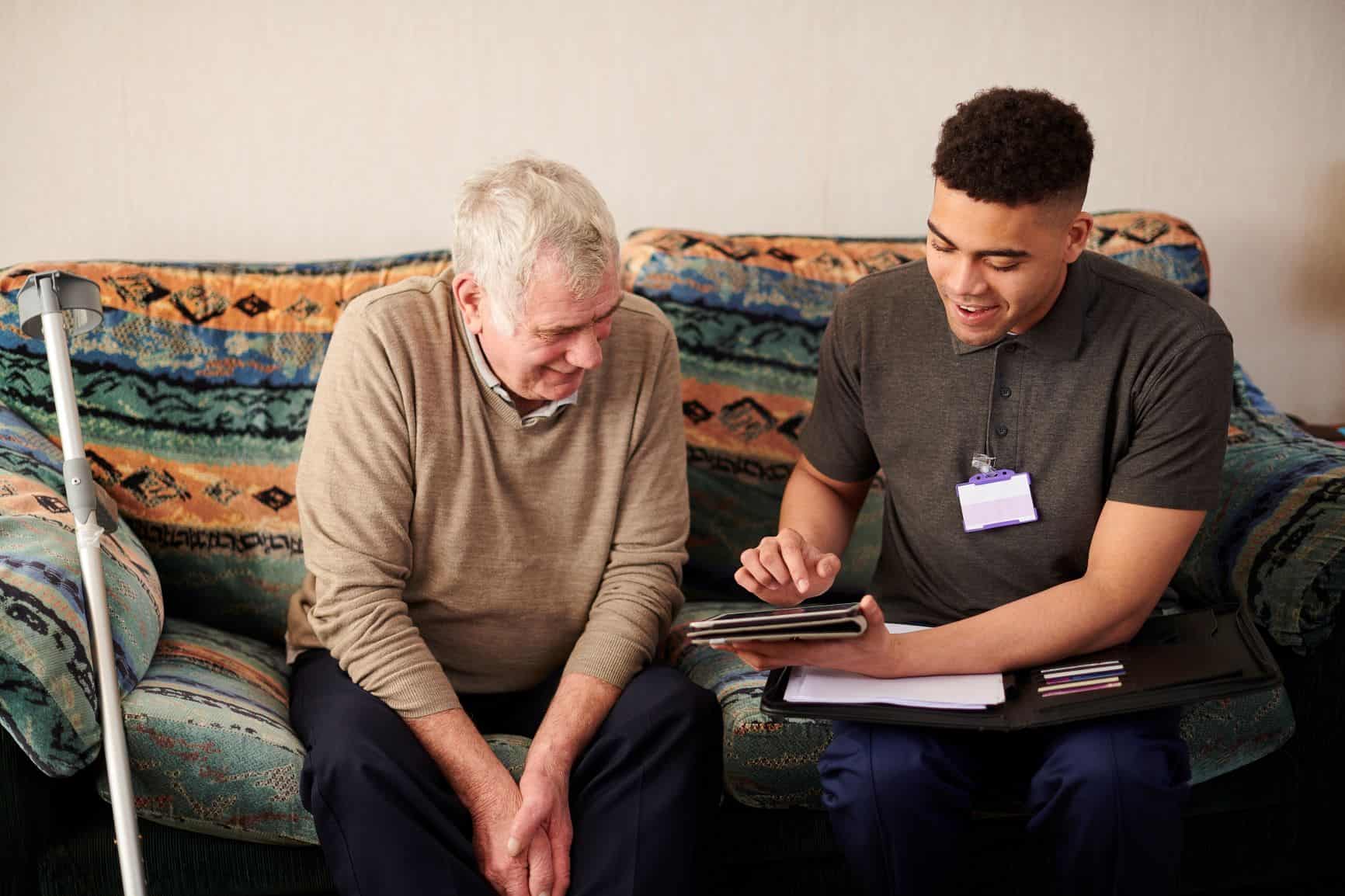 Connected California – is a free digital inclusion service for Californians, with a team of Digital Navigators that work one on one, in English and Spanish to help people by:
Finding them low-cost or free internet service and computers
Coaching them through basic online tasks such as email account setup, attaching files, using devices, signing up for and attending online events
Connecting them to in-person and online digital literacy and other resources such as local libraries, Career Pathways, and community organizations
Contact Information:
Community Tech Network – with support from the San Francisco Department of Disability and Aging Services, CTN is able to offer free online training to anyone who is 60 years of age or older and in possession of a working laptop or tablet. Digital Coaching provides one-on-one tutoring delivered remotely by a trained Instructor. Tutors are available in English, Cantonese, Mandarin, and Spanish.
Contact Information:
Computer Classes for Adults at Almaden Community Center– are dedicated to helping adults build their computer and smartphone skills.
Contact Information:
(408)-268-1133
(408)-674-1401
Heart of the Valley Services for Seniors – a nonprofit, all-volunteer organization helping seniors 65 years or older in West Santa Clara Valley by offering services and programs which help them maintain their independence. Our services are door- thorough- door, for example, they will not only come to your home and take you shopping but they will help you carry the bags to your kitchen. Their services include escorted transportation, handyman work, light yard work, help with house projects, paperwork, shopping, errands, friendly visits, computer assistance, and more.
Contact Information:
San Jose ON – connects people to new free Smartphones (always available) that include access to the Internet, and free to low-cost (refurbished and new) tablets, laptops, and desktop computers, cell phones (based on income and availability). Everyone can participate, but certain offers are provided based on income and residence location. They teach people how to use devices to connect to the Internet and how to protect their identity, find resources, learn, set up emails, get help, and be helpful.
Contact Information:
Call: (408) 600-0429
Text: (833) 833-7169
Online Courses: QuickStudyNow.com
San Jose Public Library – under SJ Access, the San Jose Public Library's (SJPL) hotspots initiative, SJPL has lent out over 800 mobile hotspots. SJPL estimates that 18% of the hotspots have been borrowed by residents aged 65+. A portable Wi-Fi (wifi) hotspot is a pocket-sized mobile device. It uses Wi-Fi to help you connect your devices to the internet without having to plug into anything. Examples of devices you could use with a Wi-Fi hotspot are Chromebooks, iPads and other tablets, laptops, and smartphones. You can reach the San Jose Public Library at (408) 808-2397
Tech Exchange – is an Oakland-based nonprofit organization, that provides tech access to public housing residents. The housing program provides families living in low-income housing with digital literacy workshops that are taught in five different languages. Each workshop is tailored to the needs and priorities of participating residents, who range in experience from beginner to advanced. Upon completion of 8 hours of instruction, each household receives a free refurbished computer with a one-year warranty, on-site tech support, and assistance with low-cost internet access options.
Contact Information:
Televisit –  is a Palo Alto-based not-for-profit organization that connects older adults to each other through virtual interactive group activities and educational and entertainment programs.
The Affordable Connectivity Program – is an FCC benefit program that helps ensure that households can afford the broadband they need for work, school, healthcare and more.
The benefit provides a discount of up to $30 per month toward internet service for eligible households and up to $75 per month for households on qualifying Tribal lands. Eligible households can also receive a one-time discount of up to $100 to purchase a laptop, desktop computer, or tablet from participating providers if they contribute more than $10 and less than $50 toward the purchase price.
The Affordable Connectivity Program is limited to one monthly service discount and one device discount per household.
Contact Information:
Apply Today: internetforallnow.org/applytoday
Vietnamese Voluntary Foundation – offers computer, citizenship, and ESL classes, and affordable internet plans. Our mission is to empower refugees and immigrants, and low-income ethnic families to become productive participating citizens. You can reach the Vietnamese Voluntary Foundation at (408) 532-7755
Not sure where to begin?
Call (669) 699-2245 or email us at tech@mysourcewise.com. We are available Monday through Friday, 8 a.m. to 5 p.m., excluding national holidays.