Click here to enroll in Sourcewise MyPlan and receive caregiver support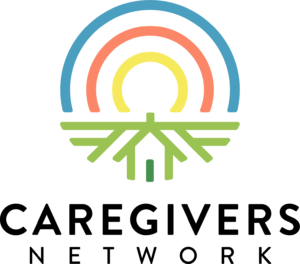 LEARN MORE
Community Resource Specialists are available between 8 a.m. to 5 p.m. M-F at (408) 350-3200, option 1.
Caregivers Network by Sourcewise provides support and access to family caregiver support services and resources for informal caregivers. Services include Information & Referral, Caregiver Case Management, and temporary respite care solutions.
Caregivers…your support network is here.
Being a family caregiver is demanding and selfless work. We understand that you, too, need support. At Sourcewise, we offer Caregiver Support to fit your social, physical, and mental health needs. We assess you and your loved one's situation and connect you with realistic options, so you can provide your loved ones with all they need.
A family caregiver is someone who:
Cares for a family member or another individual (i.e friend or neighbor)
Is an informal (unpaid) provider of in-home or community care to a care receiver
Is age 18 years or older
Eligibility for this program is extended not only to include care receivers age 60 years or older, but also to include a care receiver of any age with Alzheimer's disease or a related disorder with neurological dysfunction (related disorders comprise of mild cognitive impairment, traumatic brain injury, vascular and mixed dementia; Parkinson's and Huntington's disease), but excludes Stroke.
Caregiver Services & Support
If a family member or friend requires assistance now or in the near future and you do not know where to begin, Caregivers Network by Sourcewise can help you navigate options available to you and your loved one's unique situation.
We provide:
Information for caregivers about available services and how to access support options
Individualized care plans with a qualified Care Manager to assist the caregivers in making decisions and solving problems relating to their caregiver roles
Respite care to be temporarily relieved from their caregiving responsibilities
Access to real-time chat and care coordination with caregivers via Sourcewise MyPlan
Access to caregiver training support and activities for their loved one via Sourcewise  Trualta online platform
Supplemental services, on a limited basis, to complement the care provided by caregivers
Download the Sourcewise Caregivers Network Brochure
Let's Get Started
Sourcewise MyPlan offers real-time chat with a Sourcewise Caregiver Care Manager and access to individualized resources and informative articles to support caregivers on their caregiving journey anytime through their secure MyPlan dashboard accessible by mobile phone or web browser.
Text ENROLL to 43386 or click on the button below to complete the enrollment in Sourcewise MyPlan. You will receive 1 message. Reply STOP to unsubscribe. Message and data rates may apply. Your information is private and will not be used for any other purpose.
If you need assistance with completing the form or would like to learn more about Sourcewise MyPlan, call (408) 350-3200, option 1 to speak with our Community Resource Specialists.