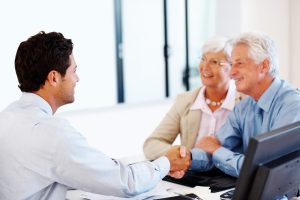 Living in a long-term care facility such as a nursing home may often not be the first choice for anyone. Some people have no other option but to live in a facility and for this reason, it is important that their rights are protected.  
According to an article published in the Cureus Journal of Medical Science, about 10% of all individuals over the age of 65 experience some form of abuse. These rates are often higher in long-term care facilities due to having healthcare professionals who are often undertrained and unprepared in diagnosing elder abuse.   
The Long-Term Care (LTC) Ombudsman Program at Catholic Charities of Santa Clara County is a free and confidential service, which advocates for the quality of life and care for residents of long-term care facilities. The program assists residents and their families in resolving problems, visits long term care facilities regularly to receive complaints, and promotes residents 'rights as well as quality of life. The LTC Ombudsman Program serves: 
52 Skilled Nursing Facilities

 

320 + Residential Care Facilities for the elderly/assisted living

 

Over 13,000 Long-Term care residents 

 
Sourcewise proudly provides funding for this critical resource. There are many ways to get involved and be an ally to the elderly and disabled community. Individuals (18 years of age or older) are eligible to become certified LTC Ombudsman after a mandated 36-hour training. All Catholic Charities volunteers are required to complete a background check and tuberculosis (TB) testing. Anyone interested in volunteering for the LTC Ombudsman program can contact volunteer@catholiccharitiesscc.org.  
In a visible location, all long-term care facilities are required by law to have posters with the phone number for the local Ombudsman office and the Statewide CRISISline number (800) 231-4024. The CRISISline is available 24 hours a day, 7 days a week to take calls and refer complaints from residents in long-term care facilities. 
To learn more about the LTC Ombudsman program, speak with a Community Resource Specialist: (408) 350-3200, option 1.