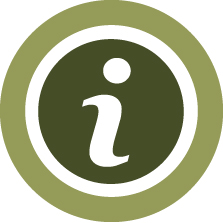 Being an informed and educated consumer improves your ability to protect yourself from fraudulent products and services. Keeping in mind a few simple guidelines can help you distinguish the legitimate from the fraudulent. Protect yourself financially by following these five simple steps.
Avoid giving out your personal information, such as credit card numbers, bank account information, Social Security numbers, and insurance numbers to those you are unfamiliar with.If you have any doubts, do not give out your personal information. Connie Corrales, Director of Health Insurance Counseling & Advocacy Program at Council on Aging Silicon Valley, says, "Medicare and Social Security never call to request this information; they already have it."
Ask for the company's name, address, and telephone number. Be careful with calls for services and products that you did not inquire about.
If you would like to limit telemarketing calls, you can sign up for the Federal Trade Commission's Do Not Call Registry. You can sign up at www.donotcall.gov or at (888) 382-1222.
Be cautious of people who want money up front, especially those that ask you to withdraw large sums of money.
Ask for references and check them with your friends and family. Use available public information from consumer protection agencies before making a purchase or giving out further information if you suspect any wrong doing.
Many different programs can assist you in preventing fraud from occurring, and investigating fraud. Remember that you are not alone and that help is available.
If you have any questions or concerns on how to prevent or report fraud, please call (408) 350-3200, option 1 to speak with Information & Assistance to learn more about the resources available.