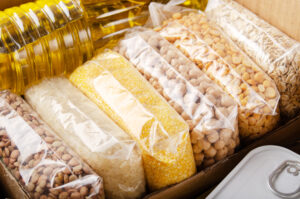 Amidst the pandemic, American households continue to struggle to put food on the table. Known federally as the Supplemental Nutrition Assistance Program (SNAP), it provides monthly food benefits to low-income individuals and families. CalFresh Food is California's name for the federal food program called SNAP that used to be known as Food Stamps.
Announced by the County of Santa Clara Social Services Agency, from January 1, 2021, through September 30, 2021, all CalFresh benefits are being increased by 15 percent. The increase in benefits is added to participants' monthly benefits on their normal issuance date. There is no extra paperwork to turn in to get the extra CalFresh benefits. Households that already receive the maximum amount of benefits will not receive an extra issuance.
CalFresh allows participants to buy healthy food at most stores, such as food outlets, grocery stores, and farmers markets. CalFresh issues the Electronic Benefits Transfer (EBT) card to program participants. Locations post signs if your EBT card can be used there. If you are homeless, disabled, or 60 years of age and older, you can use your EBT card to purchase hot, prepared food at some participating restaurants. To find restaurants that accept EBT cards, visit County of Santa Clara CalFresh Food Restaurant Meals Program.
To learn more about CalFresh, speak with a Community Resource Specialist: (408) 350-3200, option 1.