Celebrate National Family Caregivers Month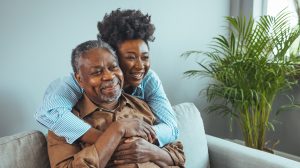 In celebration of National Family Caregivers (NFC) Month in November, Caregivers Network by Sourcewise remains delighted to be supporting all informal caregivers. We understand the dedication and selflessness that defines your role as a family caregiver.
In recognition of your invaluable service to your loved ones, we are committed to offering a range of services and resources tailored to meet your unique needs.
Information & Referral
Get personalized referrals to connect with relevant support networks and services that can assist with navigating the complexities of caregiving.
Access to a personalized library of short, informative video courses via WeCare.
Caregiver Case Management
Our dedicated Care Managers will work closely with you to assess your specific situation and needs.
Receive expert guidance and support in developing a comprehensive care plan for your loved one.
Temporary Respite Care Solutions
Recognizing the importance of self-care, we offer temporary respite care options to give you a well-deserved break.
Rest assured that your loved one will be in capable hands while you recharge.
We acknowledge that caregiving can be physically and emotionally demanding. Our Care Managers are dedicated to easing the caregiving burden by providing you with practical solutions and genuine support.
For this NFC Month, let's come together to celebrate the remarkable work of all unpaid caregivers. You are not alone, and your efforts do not go unnoticed. Your journey as a caregiver is important to us, and we are here to provide the support and resources you need. Thank you for your dedication, compassion, and love as a family caregiver. We are here for you every step of the way.
To learn more about caregiver support services, speak with a Community Resource Specialist at (408) 350-3200, option 1.