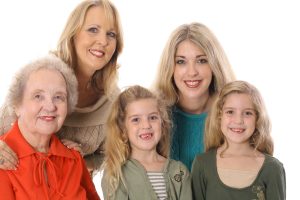 According to the Alzheimer's Association, millions of Americans are in the "Sandwich Generation", which cares for both children and aging parents. Being a Sandwich Generation caregiver to both a child and an older adult may be extremely difficult at times, and you may find yourself overwhelmed.
In the article, "Lessen the Squeeze: Caregiver Coping Skills," Carolyn K. Shultz, shares a few different skills one can use to help ease the burden of being a dual caregiver. Based on her own caregiving experiences, she mentions, "some of the same skills and strategies you use in everyday life such as planning, organizing, and communicating can be used effectively for achieving a satisfying, fulfilling and well-balanced life caring for your loved ones. "It is always best to structure your day, preparing well in advance to meet your own needs and those of your loved ones should undoubtedly be your first step." To best understand your parents' needs, you can sit down with them and talk, and get to know their daily needs more in-depth. It does not have to be all at once, and you can have weekly check-ins with one another.
Caregivers are not alone and there are always resources available to you should you need them. As a caregiver, you have access to different resources such as the "Family Medical Leave Act" should you need time off work. Learn to set limits and stay healthy. To ensure your loved ones are receiving the best care, ensure you are healthy and well first. Start small and set goals, a couple of ideas to start is by taking that morning walk and limiting your fast food. As said by Schultz, "If you're not taking care of yourself, how can you take care of others?".
To learn more on how to plan ahead to ensure you are taking care of your well-being as a Sandwich Generation caregiver, speak with a Community Resource Specialist: (408) 350-3200, option 1.
The Advisory Council for Sourcewise plays a vital role in advocating for the needs of older adults and individuals with disabilities in Santa Clara County. Members of the council participate in planning for future services provided and funded by Sourcewise for those...