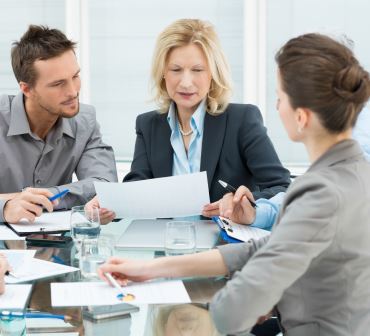 Diane De Dominicis (64) was happy to participate in Senior Employment Services of Sourcewise from April 16, 2015–May 15, 2017. Through the program, Diane had an opportunity for on-the-job training at Second Harvest Food Bank and Silicon Valley Independent Living Center (SVILC).
Diane is now employed directly by SVILC as an administrative assistant, and states, "I thoroughly enjoyed working in Sourcewise Senior Employment Services. It was great to get out and meet so many supportive people helping me along— and the best part is I got a job!"
"Diane has always performed her assigned duties in a very thorough and accurate manner. That [behavior] led to the ultimate program goal— [when] a host training agency recognizes a valued participant's performance and offers [the participant] a full-time job at their organization," states Henri Villalovoz, Director of Senior Employment Services.
Sourcewise Senior Employment Services provides assistance to low-income, unemployed individuals, aged 55+ to develop contemporary job skills and build self-confidence, while earning a modest income. The program's goal is to facilitate a transition to permanent, unsubsidized employment opportunities.
Sourcewise is able to provide employment services through important partnerships with local organizations, including, but not limited to: Respite and Research for Alzheimer's disease; Heart of the Valley Services for Seniors; and Catholic Charities John XXIII Multiservice Center.
Qualified participants of Senior Employment Services may receive valuable benefits, including: training compensation; assistance to create or update a resume; transportation assistance (VTA bus passes); general physical exams; eyeglasses; and access to other resources to facilitate candidates with training and job placement.
To learn more about the Sourcewise Senior Employment Services, call: (408) 350-3200, option 5.