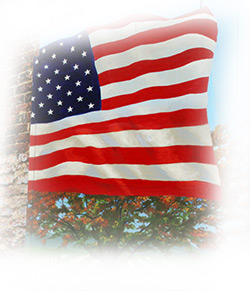 This year's Umpqua Bank Rose White & Blue 4th of July Parade is just around the corner. Join Sourcewise at 10 a.m. on the Fourth of July to enjoy the home-made floats, antique cars, and many other community organizations as they participate in the largest fourth of July parade in San Jose.
The original Carnival of Roses was held in 1896 and lasted 4 days. This event has changed over the years – from the Fiesta de Las Rosas in 1926, to The Rose, White & Blue Parade in 1970 and today. Sourcewise is very proud to march in the parade once again as part of this long-standing tradition.
This year's two Grand Marshals will be the nationally recognized San Jose State University (SJSU) Judo Coach Yosh Uchida, and Professional Cheerleader and SJSU Alumni Krazy George (Henderson). The parade will start at Lincoln High School on Dana Avenue, head north and make a right turn onto University Avenue, then right onto The Alameda.
After the parade, there will be an old-fashioned picnic on The Alameda, featuring entertainment and plenty of great food. Come out and enjoy all of the festivities with your family, friends and neighbors.
Sourcewise will host a resource table offering valuable information about how we help our community members.
We will be featuring a Plinko game, with chances to win fun prizes. We look forward to seeing all of your smiling faces on the Fourth of July, at The Rose, White & Blue Parade!
Information on the Rose, White & Blue Parade can be found here: www.rosewhiteblueparade.com.
If your organization is interested in having Sourcewise participate in your event, email our Outreach Planner at community@mysourcewise.com.