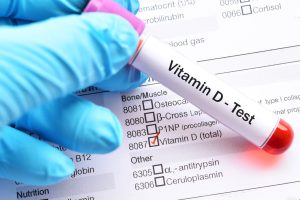 Vitamin D is known as the "sunshine vitamin" because it is produced within the body when the sun hits the skin. It can also be obtained from foods and supplements. Vitamin D is an important component to maintaining health and vitality in people of all ages, especially older adults.  
With shortened days and cold weather during the winter season, it might be difficult for older adults to get enough sunlight. According to the National Institutes of Health, older adults are at increased risk of developing vitamin D insufficiency, partly because the skin's ability to synthesize vitamin D declines with age. In addition, older adults are likely to spend more time indoors and might have inadequate dietary intakes of vitamins. 
This vital nutrient is a major component in the immune system, in addition to bone, muscle, and heart health. Symptoms of vitamin D deficiency include depressed mood and physical symptoms such as muscle and bone pains, and excessive fatigue.  
During the winter months, our energy levels can start to decline, but a healthy lifestyle can change that with the right food choices. Foods such as fatty fish (e.g., salmon, tuna, and mackerel), eggs, and low-fat dairy products are a few ideas that can help older adults feel their best all winter long. You can also purchase vitamin D supplements in pill form as an alternative if you are unable to access foods with high levels of vitamin D. In addition to eating well, older adults can aim to stay active. There are various indoor exercises that can help improve balance, mobility, mood, and more. 
To learn more about effective ways to increase your vitamin D levels, speak with a Community Resource Specialist: (408) 350-3200, option 1.