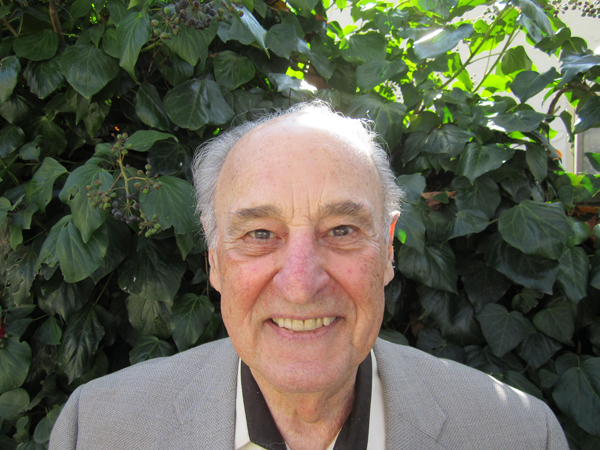 Volunteering is the life's breath of Council on Aging Silicon Valley's Health Insurance Counseling & Advocacy Program (HICAP). In April, Steve Carusa will be honored for his 23 years of volunteered service at the Junior League of San Jose's Volunteer Recognition Luncheon.
After serving in the Navy at the end of World War II, Steve graduated from pharmacy school. He began working in Santa Monica. Two years later he took his young family north and opened a pharmacy in Campbell. He would operate and own the pharmacy for 30 years.
After retirement and traveling the world for a while, Mr. Carusa found a new calling in an unexpected place. "I happened to go and watch the local television station one day," Mr. Carusa said. There was a volunteer marathon, where groups were asking for help and someone mentioned HICAP. Steve thought, "Soon, I am going to be eligible for Medicare myself." Steve signed up for the program, completed the training, and started counseling. His desire to learn has borne fruit in years of service.
His expertise as a pharmacist also proved timely when HICAP was educating the public about Medicare Part D. "Steve dedicated his time to help train us all. He was here almost every day," says Connie Corrales, Director of HICAP.
When asked about the value of HICAP, Steve said, "I really think I have [made a difference]. Most people thanked me and even made a comment at the desk." He is glad to be able to give something back, reflecting that "Campbell has been really good to me in the 30 years that I had a store here."
Steve recently underwent surgery. He's doing much better now, but it led him to tell Connie that perhaps it was time to retire. "She said, 'I'm not going to let you go'," he says.
Connie realizes how fortunate COASV has been. "COASV thanks all volunteers and is proud of the recognition given to Steve."
If you have questions about your insurance options, please call our health insurance counselors at (408) 350-3200.