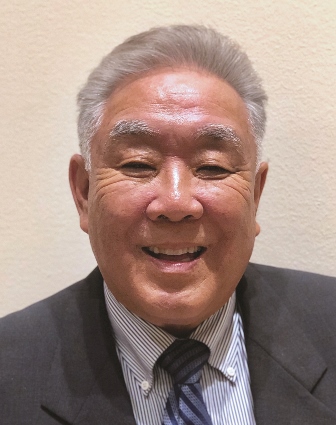 Dedicating 54 years as a social worker caring for the most vulnerable, Wes Mukoyama, LCSW, continues to advocate tirelessly for Santa Clara County (SCC) seniors through his work as a California Senior Legislator (CSL), now in his second term.
Established in 1981, the non-partisan California Senior Legislature helps preserve and enhance the quality of life for older Californians and their families (https://4csl.org/).
As an active community member contributing to many SCC-based organizations, Mukoyama advocates for better links and communication/coordination between community services and the hospital as they expand.
"The importance of collaboration among care organizations is crucial for those in need," Mukoyama says. He adds, "…coordinating services among Behavior Health, Medical Health and the Jail as well as Community-Based Organizations is an enormous task."
Mukoyama also engages with spiritual and faith-based organizations to obtain grant monies to treat "ethnic minority groups, seniors, and LGBTQ populations who will not normally go to Behavioral Health for help."
Among the list of eleven different local organizations, Mukoyama dedicates his time and passion to voluntary activities as a contributing member of the California Mental Health Spiritual Initiative; Blue Ribbon Commission on jail reform for SCC; Red Cross Disaster Mental Health; and Volunteer Facilitator for Yu-Ai Kai Japanese American Community Senior Service, and Sourcewise Advisory Council, among others.
Mukoyama's work on the Sourcewise Advisory Council led him to an increased level of advocacy at the State-level as a CSL. In his capacity as a Legislator, Mukoyama says while he has not yet authorized legislation, he seeks to pass legislation that houses dementia and depression under the same treatment plan within mental health services.
At a local level, Sourcewise Advisory Council advises Sourcewise on which Older Americans Act services need attention in the community while also advocating on behalf of seniors and distributing information to the community (www.mysourcewise.com/advisory).