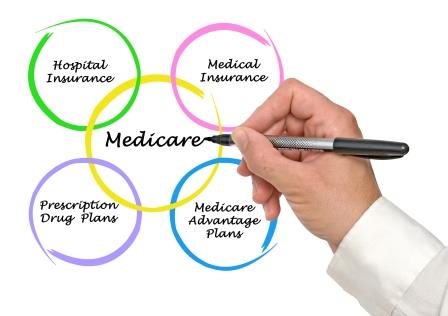 When are you turning 65? Providing unbiased health insurance counseling is what Sourcewise Health Insurance Counselors do best: helping older adults and their companions to understand Medicare.
In anticipation of the national Annual Enrollment Period (AEP)—October 15–December 7, 2018—the Sourcewise Health Insurance Counseling & Advocacy Program (HICAP) will provide education throughout Santa Clara County (SCC) regarding 2019 Medicare plan changes and updates.
During the AEP, existing Medicare beneficiaries (already enrolled in Part A, Part B or both) may enroll in, switch, or drop a Medicare Part C or Part D plan. Medicare Advantage Part C members may possibly switch to a Medigap plan without underwriting.
The 2016–2020 Sourcewise Area Plan identifies a clear need for Spanish-speaking counselors. Sourcewise provides counseling in Spanish—and eight other languages—on the phone and in person.
Sourcewise prioritizes increasing awareness of underserved populations in SCC and has partnered with SCC's Binational Health Week Initiative since 2014. Created in 2001, the Initiative raises awareness of and responds to unique health care challenges of Latinos. Sourcewise proudly continues this long-time partnership in 2018.
For SCC Latinos, improved health outcomes are visible over the last decade. However, Latinos continue to experience disparities with health and social indicators when compared to other populations.
Maritza Rodriguez of the SCC Public Health Department said, "In an effort to address these disparities, we have been committed to providing free services to the Latino population and to all residents here in Santa Clara County each October."
Providing access to resources for Santa Clara County residents is among the highest priorities for Sourcewise. Beginning in mid-August, visit www.mysourcewise.com for information regarding community presentations and resource tables. Workshops are available for Medicare beneficiaries and their trusted companions.
Connect with a Sourcewise Health Insurance Counselor: (408) 350-3200, option 2 or email community@mysourcewise.com.