LEARN MORE
Community Resource Specialists are available between 8 a.m. to 5 p.m. M-F at (408) 350-3200, option 1.
Our Mission
The Digital Inclusion Program, in partnership with the California Department of Aging, strives to mitigate loneliness and isolation among older adults by providing them with greater access to technology, training, resources, and information to bridge the digital divide.
Who We Serve
The Digital Inclusion Team is a multilingual group offering technology and training programs to assist older adults ages 60 or older to utilize technology to mitigate loneliness. Each program has unique eligibility requirements, please see program-specific details.
Our Digital Inclusion Coordinators are available to answer your questions in English, Vietnamese, Mandarin, and Spanish, Monday through Friday, from 8 a.m. – 5 p.m. at (669) 699-2245.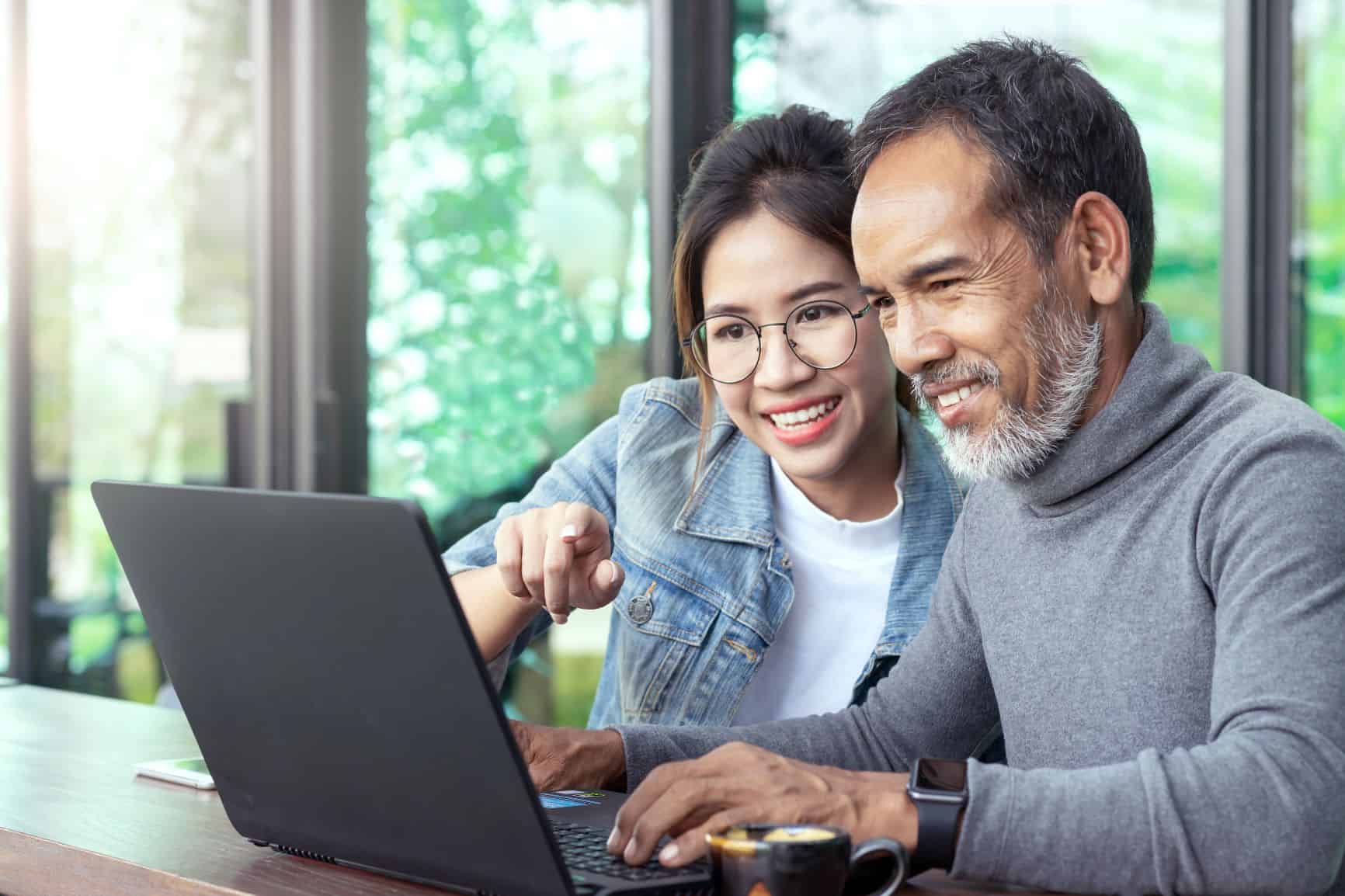 Connections, Health, Aging & Technology Program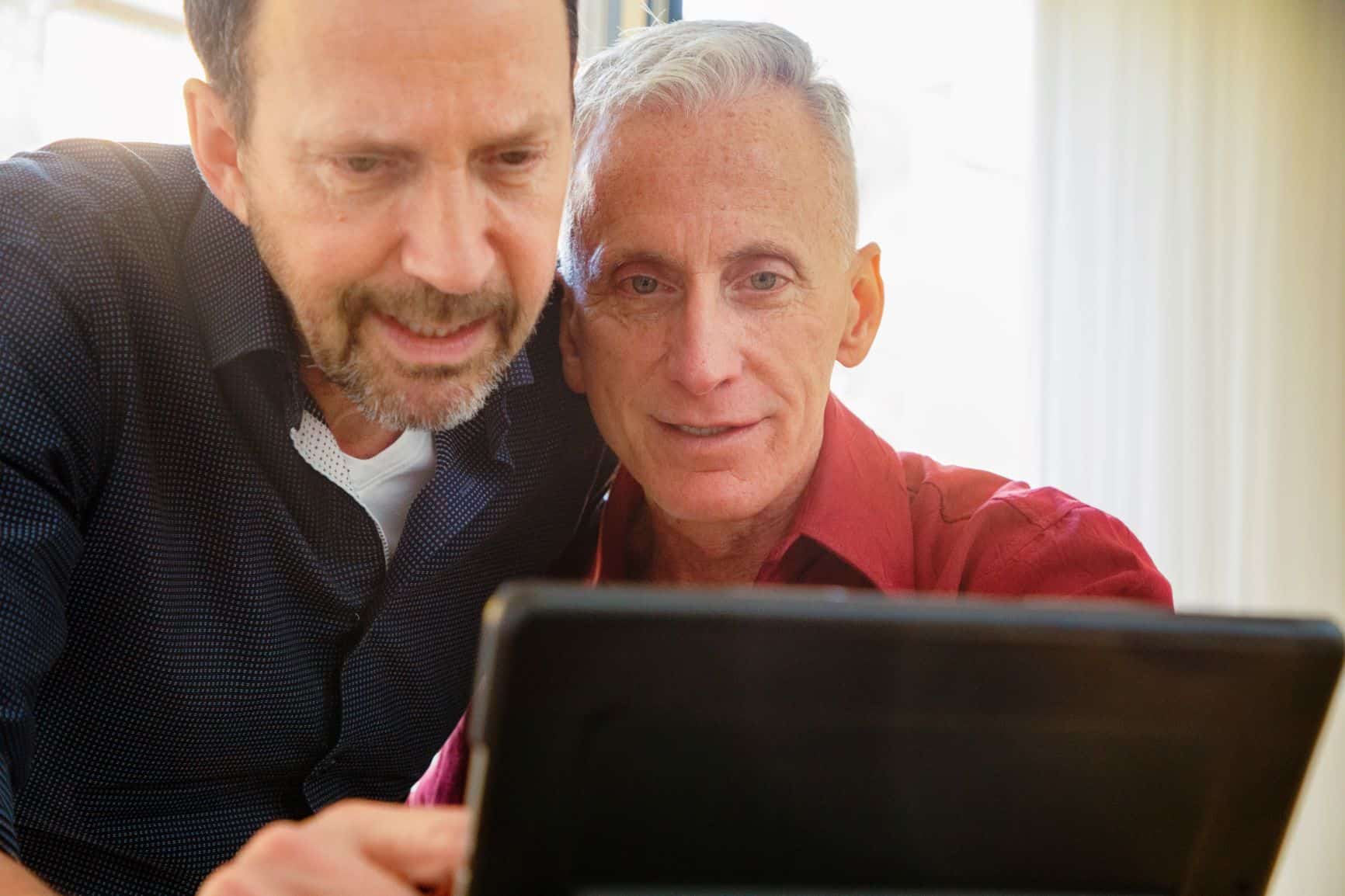 The Connections, Health, Aging, and Technology (CHAT) program aims to reduce social isolation among older adults by facilitating access to technology and training so they may safely use devices to connect with their doctors and loved ones, and access information and supportive services. CHAT is offered in partnership with the California Department of Aging.
The program focuses on loaning seniors who live alone an iPad with a data plan coupled with technical support and training to use the device. In addition, participants receive access to virtual training sessions and one-on-one support to enhance learning. Devices are limited and available while supplies last. If you are interested in the program, please complete our eligibility survey.
Complete the CHAT eligibility survey now
Google Home Smart Speaker Program
Our Google Home Smart Speaker Program (GHSS) launched in January 2021 and has successfully served 610 individuals. The program has ended. For participants who would like to learn additional tools, we have developed a GHSS FAQs self-help manual with links to our training videos.  Here are some common questions that can be found in the self-help manual
GHSS FAQs (from self-help document):
What are some of the ways I can use the speaker?
Does Google Home understand commands in different languages?
Can I use the speaker to receive calls?
The speaker device is useful and will help you with daily tasks such as appointment and medication reminders, translations, calling functions, and much more. Download the GHSS FAQs Self-Help Guide to learn other device settings.
GHSS FAQs Self-Help Guide:
GHSS Training Videos on YouTube:

You may also watch the 6 training videos developed in partnership with Community Tech Network (CTN) for other technical assistance with the GHSS on YouTube below, at your own pace.
Not sure where to begin?
Call (669) 699-2245 or email us at tech@mysourcewise.com. We are available Monday through Friday, 8 a.m. to 5 p.m., excluding national holidays.