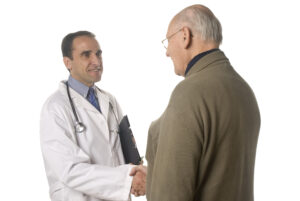 A new study conducted by the Centers for Disease Control and Prevention (CDC) discovered that the mRNA COVID-19 vaccines authorized by the Food and Drug Administration (Pfizer-BioNTech and Moderna) reduce the risk of infection by 91 percent for fully vaccinated people.
Initial results from the study were first shared in March 2021. According to CDC, there were 3,975 participants who completed weekly SARS-CoV-2 testing for 17 following weeks (between December 13, 2020 – April 10, 2021) in eight U.S. locations in the new analysis. Participants who became infected with SARS-CoV-2 were placed into their own individual group and compared to a group of unvaccinated, infected participants. The studies showed that those who were fully or partially vaccinated while testing positive for COVID-19 were less likely to spread the virus to others.
As stated by CDC, the data collected shows "Fully or partially vaccinated study participants had 40 percent less detectable virus in their nose and the virus was detected for six fewer days, compared to those who were unvaccinated when infected." Also, partially or fully vaccinated people were 66 percent less likely to test positive for SARS-CoV-2 infection for more than one week compared to those who were not vaccinated.
Overall, the data collected by CDC also shows a correlation with the reduced spread of other viruses, such as varicella and influenza. The study findings support CDC's recommendation to get fully vaccinated against COVID-19 as soon as people can.
To learn more about COVID-19 vaccine information, speak with a Community Resource Specialist: (408) 350-3200, option 1.