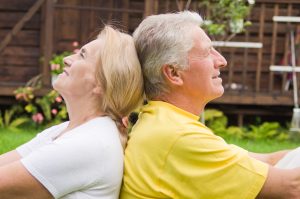 Being a family caregiver can be demanding and more stressful during the COVID-19 pandemic. In a recent article written by Gary Barg, Editor-in-Chief of Today's Caregiver, he shares tips on how to achieve one day of COVID-19 safe respite per week for the rest of the summer. While it may seem unrealistic or impossible for primary caregivers to find time for themselves when faced with all the caregiving responsibilities, some time management and planning can go a long way. 
From the article, family caregivers Jan and Mary help support the idea that making respite a part of their daily routine is not impossible and does not necessarily mean taking a trip away from home or their loved one. Mary shares, "Before I start out each day, I set a specific time for just me. My best time is at 7 p.m. when my day is done. I sit down and pamper myself. I get in a relaxed mood, make myself a nice dinner, sit back and take care of me. By the time I am ready to go to bed, I am mentally satisfied with my accomplishments of the day". 
Jan mentions, "I get up at 6 a.m., make myself a pot of tea, and sit and read a few chapters of a book. This is my time, so I only do something for me for an hour". 
Factoring respite into your daily life as a family caregiver, in any way possible is achievable. It is important to be able to rest and recharge, avoiding the threat of burnout and stress-related health problems. 
To learn more about respite care options near you, speak with a Community Resource Specialist: (408) 350-3200, option 1.