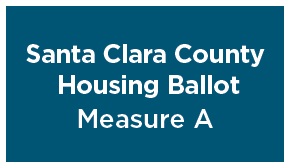 Santa Clara County (SCC) has some of the highest priced housing in the nation; with a price increase of 10.4% in 2016, a median sale price of $900,000, and a serious lack of housing. SCC also has the ninth highest rate of homelessness, according to the U.S. Department of Housing and Urban Development.
Ranked California's sixth largest county, SCC boasts a population of 1.9 million residents with 17 percent of the population—or 361,566 individuals—age 60+, as reported in the Sourcewise Area Plan on Aging for 2016-2020.
The Elder Economic Security Standard Index—a detailed, county-specific measure of senior poverty—finds 49% of SCC seniors age 65+ are living at or below the means necessary to live adequately. In 2016, 2,073 individuals called Sourcewise seeking access to available housing.
To combat homelessness, in June 2016, the SCC Board of Supervisors unanimously approved Measure A, a housing bond providing affordable housing for vulnerable populations including veterans, seniors, the homeless, and others.
An estimated 5,000 affordable housing units will be acquired or built and may assist an additional 1,000 first-time homebuyers in the first ten years. Because homeless individuals tend to be high users of social services, providing permanent supportive housing may save around $42,700 per person annually.
CEO of Sourcewise Steve Schmoll states, "The housing bond is a positive first step to assist our most vulnerable citizens. I urge city officials to work with stakeholders to design housing that supports aging in place. It will be imperative, for any successful long-term plan, to explore non-traditional housing models: group-, micro-, and adaptive housing that promote affordable options for seniors."
Sourcewise is committed to serving individuals 18+ in SCC, coordinating with other organizations to provide services to low-income, hard-to-reach populations. Speak with a Community Resource Specialist: (408) 350-3200, option 1.