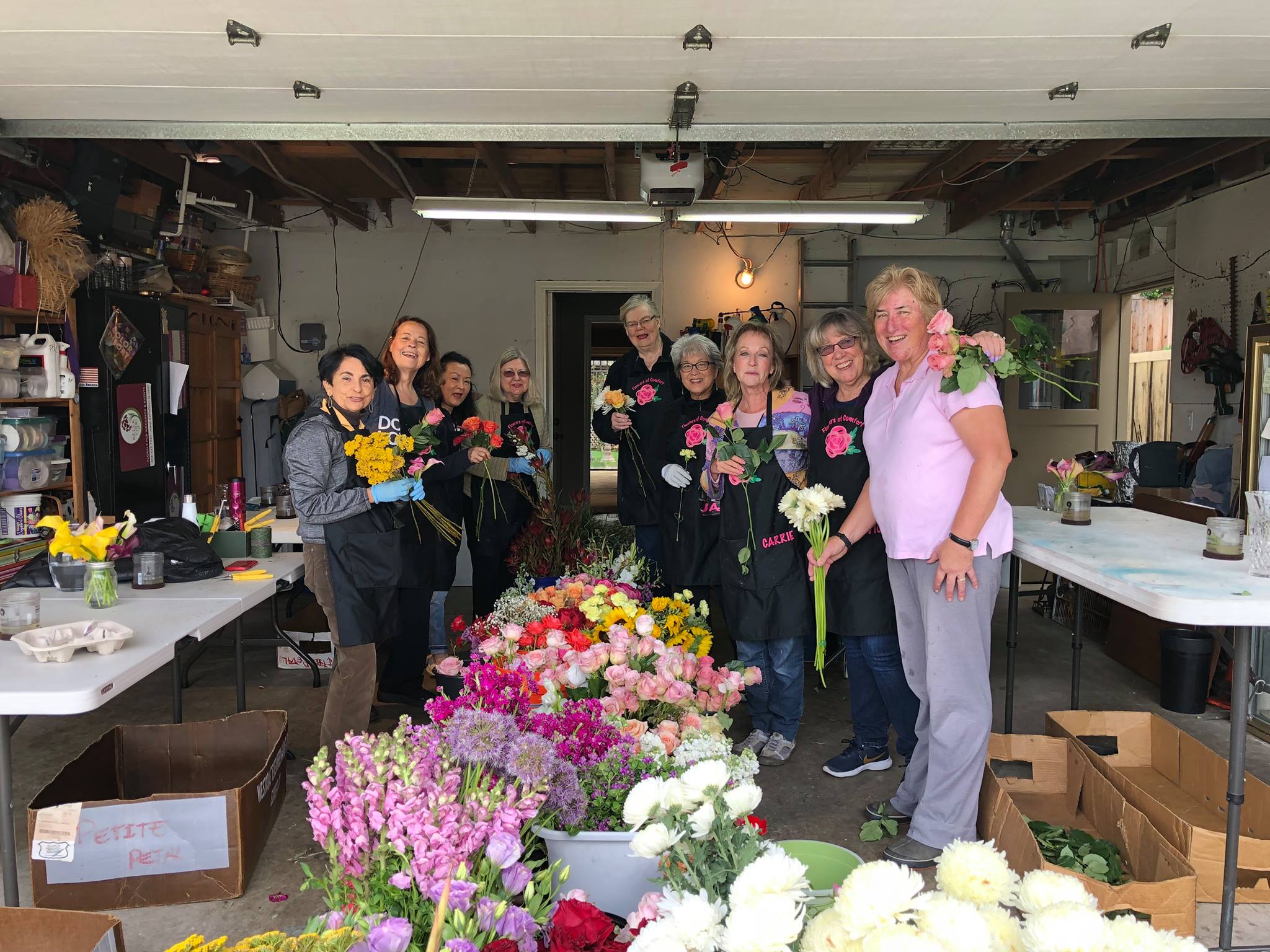 Random Acts of Flowers is a national nonprofit that recycles flowers into free bouquets for individuals in health care facilities. When the only Bay Area site shut down in 2018, Victoria Rasmussen created Flowers of Comfort one month later.
Victoria started her endeavor as a life-long lover of flowers and to carry on the mission of Random Acts of Flowers. Victoria had volunteered for Random Acts of Flowers and wanted to carry on their mission, so she offered up her garage, her time, and her expertise as a florist to continue making beautiful bouquets for those experiencing difficult times.
When Flowers of Comfort started, Victoria had three volunteers who helped assemble the arrangements every Monday in her garage. When she posted to her Nextdoor social network about a need for more vases, Victoria received vases and more volunteers.
As the proud owner of Flowers of Comfort, Victoria says,
"We now have about 30 volunteers, where some of them help on a weekly basis and others come on a bimonthly basis."
Flowers of Comfort is a group of San Jose area volunteers who are recycling flowers for a good cause. They take donated flowers and create arrangements each week to be delivered to patients under the care of Hospice of the Valley, numerous care homes, and nursing facilities. Flowers of Comfort receives small donations from stores when flowers can no longer be sold, though they have a week left or so of life.
Victoria and her dedicated and caring volunteers hope to grow their mission to supply arrangements to more facilities.
For more information on how you can be involved or are interested in looking into other volunteer opportunities, contact a Community Resource Specialist of Sourcewise: (408) 350-3200, option 1.