LEARN MORE
Community Resource Specialists are available between 8 a.m. to 5 p.m. M-F at (408) 350-3200, option 1.
Our Belief
As a 501(c)(3) nonprofit organization, we believe everyone should have access to information and supportive services that allows for personal choices and continued independence to lead a dignified life.
Our Challenge
By 2040, 24% of Santa Clara County's population will be 65  years or older. As our diverse aging population grows, so will the need for easily accessible services, quality information and resources to ensure their quality of life and choice.
Our Goals
We have established concrete goals to accomplish over the next four years in our 2020-2024 Area Plan on Aging.
These 12 goals focus on improvements to services as well as creating new innovative services to enhance the quality of life for diverse older adults.
In-Home Care Services

Out-of-Home Care Services

Case Management Services

Transportation

Legal Services

Information & Assistance, Outreach, and Community Education

Health Insurance Counseling & Advocacy

Meal and Nutrition Services

Family Caregiver Support Services

Enrichment Services

Information Technology

Development of Innovative Programming
Our Impact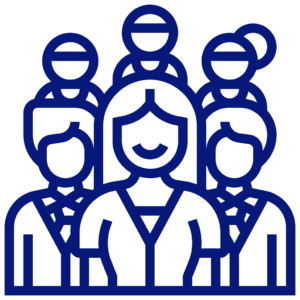 Together, we will successfully reach our mission and uphold the Sourcewise values.
Last fiscal year, Sourcewise helped 100,235 seniors, caregivers, and adults with disabilities access our programs including information and referrals for services to meet their individual needs.
Join Us

With your help, time and investment, we can achieve our goals. As we continue to build a stronger, easy-to-navigate network of resources and services for all adults in Santa Clara County, we invite the community to join us through volunteer and donation opportunities year-round.
Sourcewise is a 501(c)(3) nonprofit organization. We are non-partisan and do not endorse political candidates.