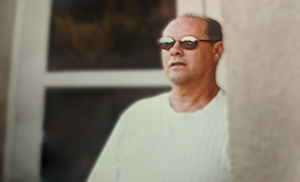 Robert "Bob" Gesinske dedicated his time as a Sourcewise Advisory Council member for nearly five years. In July 2015, Bob joined the Advisory Council eager to share his passion and devotion to support seniors in Santa Clara County. Bob was born on May 16, 1945 and he passed away on February 15, 2020. Bob's friendly demeanor was infectious, and he strongly believed that seniors were entitled to have access to resources and an equitable quality of life.
Bob was appointed by Santa Clara County Supervisor Cindy Chavez, representing District 2 on the Sourcewise Advisory Council. During his term, Bob was Health Committee Chair for four years and a member of the Transportation committee for almost six years.
Bob's involvement and relationship with the County of Santa Clara Public Health Department played a big role in bringing resources to the Advisory Council. Bob was active member on the Patient and Family Advisory Committee (PAFAC). PAFAC is a group that provides recommendations regarding practices that affect patient- and family-centered care provided by Santa Clara Valley Medical Center. "Bob's passion for service was only surpassed by his generous smile and energy. His advocacy for the health care needs of older adults was instrumental to the Sourcewise Advisory Council," stated Aneliza Del Pinal, Sourcewise Chief Executive Officer.
In his free time, Bob volunteered at a church helping seniors apply for low-income housing, in-home services, assisted living, and filing paperwork for legal matters.
The Sourcewise Advisory Council is an independent, non-partisan group of advocates for seniors residing throughout Santa Clara County. The Advisory Council has 41 volunteer seats available and is currently comprised of 34 volunteers and has five committees including: Health, Legislative Advocacy, Planning, Transportation, and the membership committee. The members of the Advisory Council are actively engaged in the senior service network at the local level and support key legislation specific to senior service at the state and national level.
To learn more about the Sourcewise Advisory Council, visit mysourcewise.com/advisory or email us at community@mysourcewise.com.